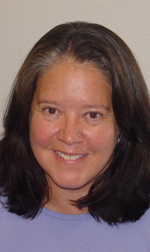 When you've been doing this ... thing ... (publishing this sole, solitary, specialty magazine) ... for as long as I have (15 years now), it's sometimes difficult to get jazzed. I've seen most of the top players firsthand, so I'm well acquainted with their game styles. I'm as familiar with their strengths and weaknesses as anyone, and I've got a pretty good grasp on a wide range of intricacies that impact individual performances. I even have a high percentage of accuracy on predicting how most will respond to interview questions. It's just hard to surprise me, much of the time.

So when it does happen, I enjoy it thoroughly. Shake ups on the pro tour, fierce team competition in the international arena, and just plain old-fashioned turnover in the amateur ranks are all cause for celebration, in my book. Of course, it's great to see athletes enjoy extended and successful careers, and I applaud the staying power of those who can set, and hold onto, records for longevity. But after a long, dry spell of dominance by the same - albeit outstanding - athletes, it's just as great to see some "new" faces step up to share the limelight.

As you'll read in our U.S.OPEN coverage, out of eight events, only half as many male athletes have ever hoisted the Champions Cup. In each of the last four years, a different woman has claimed it each time. Overcoming both mental and physical adversity, this year's champions - as well as their challengers - jazzed me with their drive and skill. They weren't really "new" faces; they've all been touring for some time. But they toppled some pretty big names, to inspire a host of up-and-comers in their wake.

At the same time, more than a few of those hopefuls are "training" in the junior ranks, where international competition is at its all time best. At press time, the Mexican National Team had just clinched its second Junior World Cup to validate that their record breaking win last year was no fluke. Long-dominant in both the adult and junior ranks, U.S. Team players and coaches always give their best effort, but Mexico has now inspired a host of up-and coming countries in their wake. The end result can only be more and better competition, across the board, as the playing field is leveled and the sport heads toward another stage in its evolution.

For that, I'm proud of everyone who takes to the court with good intention ... to compete and win fairly, regardless of what's expected, or historic, or traditional. Since outcomes are never assured, it takes courage, dedication and a remarkable willingness to fail -- as well as win -- to get ahead in this, or any, sport. I'm also proud of my personal conviction that racquetball, on the whole, has plenty of what it takes to survive any shakeup. Change is good for giving hope and generating excitement -- and who doesn't want that? May your New Year be full of surprises!