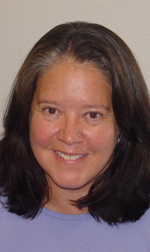 Don't just sit on the sidelines ... plan to attend the Summit in the Rockies at the end of the summer ... find out more, or proceed directly to online registration.
FROM THE EDITOR: On the Horizon
by Linda Mojer
I never could keep a secret (that's not really true, but it's a great opening line) ... so here's a little sneak preview of some of the things that we're just dying to announce for next season ...
First off, Director of Membership Kevin Joyce is leading efforts to fully automate the USRA membership database, with interactive features which will allow members to review and manage their own records. When we're up and running, you'll have secure password access to your information, and be able to check your tournament history, membership renewals and sales records. You'll also be in the pipeline to receive periodic email newsletters and special announcements about upcoming events (don't panic —wholesale spamming will not be allowed and you'll be able to opt-out if you don't want to receive anything). Once members have "secured" their own records with their own individual password (beyond member number), they'll also be able to cast votes for elections, participate in surveys, and poke around in the rankings.
Ah ... the rankings. For some, an obsession ... for others, merely a passing fancy. But hand-in-hand with the new member services, the USRA's next ranking system will be an exciting change, at the very least. Forget making the quarters, over and over again, to climb into the top ten — you'll actually have to beat someone in the top-ten to pull ahead of them. And just as soon as that happens (and your tournament director submits the results electronically) you'll be able to check it out online, to see the effect of your most recent performance(s). The new system will use head-to-head results to rank order every registered member, from No.1 through dead last. Then you'll be able to sort the data to generate lists by state and age (even city & club), to obtain the relative positions of subgroups of local players, according to where they fall on the main national scale. Pretty neat, huh?
A third component of the deal will be a new input method, to get all those match results from your sanctioned events into the ranking program for processing. And there's the rub ... the success of the new ranking scheme will depend almost solely on the ability and willingness of local tournament directors to track and report each and every match result. We'll offer a number of options, from very simple (but time intensive) to more sophisticated (and quicker) — but your results won't get anywhere until the TD makes it happen, just as soon as possible after the last match has been played.
Right now, there are several types of tournament management software that can generate results reporting that can be uploaded to the rankings quickly and easily. We'll be working with each of them to help make results reporting a snap, then help local tournament directors get used to the idea. Want more details? Attend the "Summit in the Rockies" for the unveiling. Or stay tuned here for updates ...
... What? ... What's that, Kevin? ... I wasn't supposed to
say anything until September? Oops! ...