Players Helping Players II
by Randy Stafford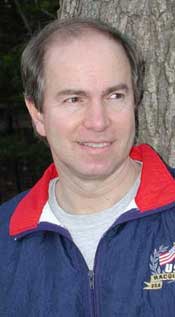 We at the USRA are still pleasantly surprised at the results of last year's Players Helping Players campaign. We really didn't know what to expect from our first yearlong, association-wide fundraising effort, but it quickly became clear that there are many people who love our sport and want to help us reach our goals through their charitable gifts. The donations that we received far exceeded our expectations, and we thank everyone who took part in last year's campaign.



CAMPAIGN FUNDING AREAS*
Web database development $25,000
Computer upgrades $10,000
Junior Team Expenses $5,000
Adult Team Expenses $5,000
Debt Reduction $20,000
Campaign Expenses $3,000
Marketing Department $18,000
Insurance Increases $12,000
New Membership Card $5,000
New Ranking System $5,000
* Expenditures represent the allocation of contributions collected to date; some pledges remain outstanding.

As promised, listed in the sidebar at right are the specific major areas to which those dollars were allocated. In addition, all of the more general service, growth and development areas have also been directly aided through these donations.

This year we are starting a new campaign cycle, calling it "Players Helping Players II". Our goal is the same as last year's $100,000, and we're off to a great start. Following an anonymous gift of $25,000, fifteen IAB Summit in the Rockies attendees signed on as lifetime members to bring our current total to $40,000.

Those new lifetime members are: Pat Bernardo (N.Y.), Debra Bryant (N.C.), Laurel Davis (Ill.), Lorraine Galloway (N.Y.), Dave George (Calif.), Elizabeth Higa (Hawaii), Tom Keogh (N.Y.), Cheryl Kirk (Ill.), Taylor Knoth (Ore.), Jennifer Mazaroff (N.M.), Doug Phillips (S.D.), Lynn Stephens (N.C.), George Tellez (Calif.), Peggine Callahan Tellez (Calif.) and Chad Yoshinaga (Hawaii). Most are pictured below with previous campaign donors and state presidents, toasting the success of the Summit.

As we know, giving to the USRA benefits the sport in many ways. Again this year, we will be offering a revised benefits package that will personally benefit you as a donor, at levels similar to the previous campaign [see below].

| | |
| --- | --- |
| level | premium |
| $5000 | Includes Lifetime membership, plus unrestricted access to all VIP functions at marquee events. |
| $1000 | Lifetime membership, with associated benefits (access to selected VIP functions, which may vary by event). |
| $500 | Limited edition collared polo with new USA Racquetball logo |
| $250 | USA Racquetball T-shirt |
| $100 | USA Racquetball Hat |
| $50 | Campaign souvenir racquetballs |
| | Donate online | .pdf form |
So, as the end of the tax year approaches, I am asking you to please include the USRA in your regular, year-end charitable giving. Bound elsewhere in the hard copy issue, you'll find a card (or you can download a .pdf now) for your convenience in designating any preferences you may have, and we hope you'll complete and mail it back to the USRA office during the holidays.
Or you can donate online, at www.usrastore.com under the "Make a Donation" category. If you'll support your sport with your gifts, we will renew our promise to be very diligent and responsible in putting those monies to the best use on behalf of racquetball.

In conclusion, I would again like to thank every donor who has been involved with this campaign. It is new to me to spearhead something like this and everyone has been very gracious and helpful while we learn the ropes. I have met many wonderful people and these same people are what make racquetball so fun to play and enjoy both on and off the courts. Thanks again and hope to hear from you in the near future.