12/01/03: Colo. Springs, CO
Legislative Update II
The USRA would like to thank the racquetball community for all its efforts over the past few months. Your letters and e-mails to Congress have had a tremendous effect and we are proud to have such active and outspoken members.
The Pan-American concerns remain partly unsolved and we are continuing to work to create a fix. The U.S. Senate, largely through the efforts of Senator Specter of Pennsylvania, has committed to resolve our concerns; however, the U.S. House has failed to produce a bill. Originally the House legislation was crafted in the Energy and Commerce Committee, but it was discovered that jurisdiction of the USOC reform effort is under the control of the House Judiciary Committee, which is now working to re-craft the House USOC reform legislation.
Again, we thank you for all your assistance and ask that you check here frequently -- as we may need to reinstate a grassroots campaign focusing on the House Judiciary in the upcoming weeks. We'll keep you posted!
09/08/03: Colo. Springs, CO
IAB Summit Recap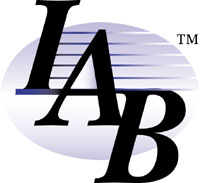 Faced with changes that ranged from the conference venue itself to the most basic ways that USRA business is conducted in the field, attendees at the IAB Summit in the Rockies closed out sessions with full agendas of their own to take back to their respective states and companies. Led by Membership Director Kevin Joyce, industry leaders were shown new membership, database, ranking and tournament management systems slated to become operational as early as October 1. [ full coverage with presentations ]
---
Top of Document | USRA Homepage


© The entire contents of RACQUETBALL Magazine (print and electronic) are copyright, all rights reserved, and may not be reproduced, either in whole or in part, without written permission of the publisher.